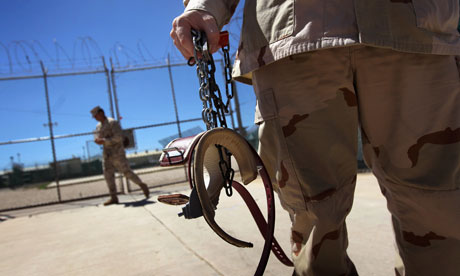 In his letters, Guantánamo Bay prisoner Shaker Aamer appeals in desperation to his captors and the outside world:
"Please … torture me in the old way. Here they destroy people mentally and physically without leaving marks."
The 44-year-old British resident and father of four has spent over 11 years incarcerated at Guantánamo despite being cleared for release as early as 2007. To this day never charged with a crime, Aamer is just one of hundreds of detainees who remain imprisoned in Guantánamo. Despite running on an explicit campaign promise to shut down the island prison which has become a symbol of the abuses of the "war on terror", President Obama has continued to preside over its operation. And by recent accounts, under his tenure, the conditions for prisoners there – from both a physical and legal standpoint – have become markedly worse.
Send to Kindle